E-Safety
The Internet is a fantastic resource and offers so many opportunities to explore, create and collaborate. The documents and parental guides below will give you the 'know how' to help keep you and your children safe. This web page will be updated regularly.
Together we can help nurture a community of responsible digital citizens.
'Squid Game' (Netflix)
'Squid Game' is a new show on Netflix. There has been a lot of media reports about it recently due to its popularity and graphic depictions of violence which could be very harmful to children. It is currently the most watched show in 90 countries and nearly all episodes of the '15' rated show contain violent and gruesome scenes. Due to its unexpected popularity, other online platforms such as YouTube and social media have produced content based on the show's format.
Squid Game's 15 rating has not prevented clips and images from the show being uploaded onto social media sites such as TikTok, with the #SquidGame hashtag being viewed more than 22.8 billion times. There have been reports of children who have accounts on these platforms inadvertently viewing gory, explicit scenes from the programme, and parents and carers should be mindful of the prevalence of these uploads.
The popularity of the programme has also led to online challenges based on various scenes, which see people taking part in seemingly innocent children's games. On the show, however, characters are executed if they fail in the game – and videos of people pretending to kill each other after competing in Squid Game-style contests are going viral on social media, where they are easily accessible to children.
How to Help Keep Your Child Safe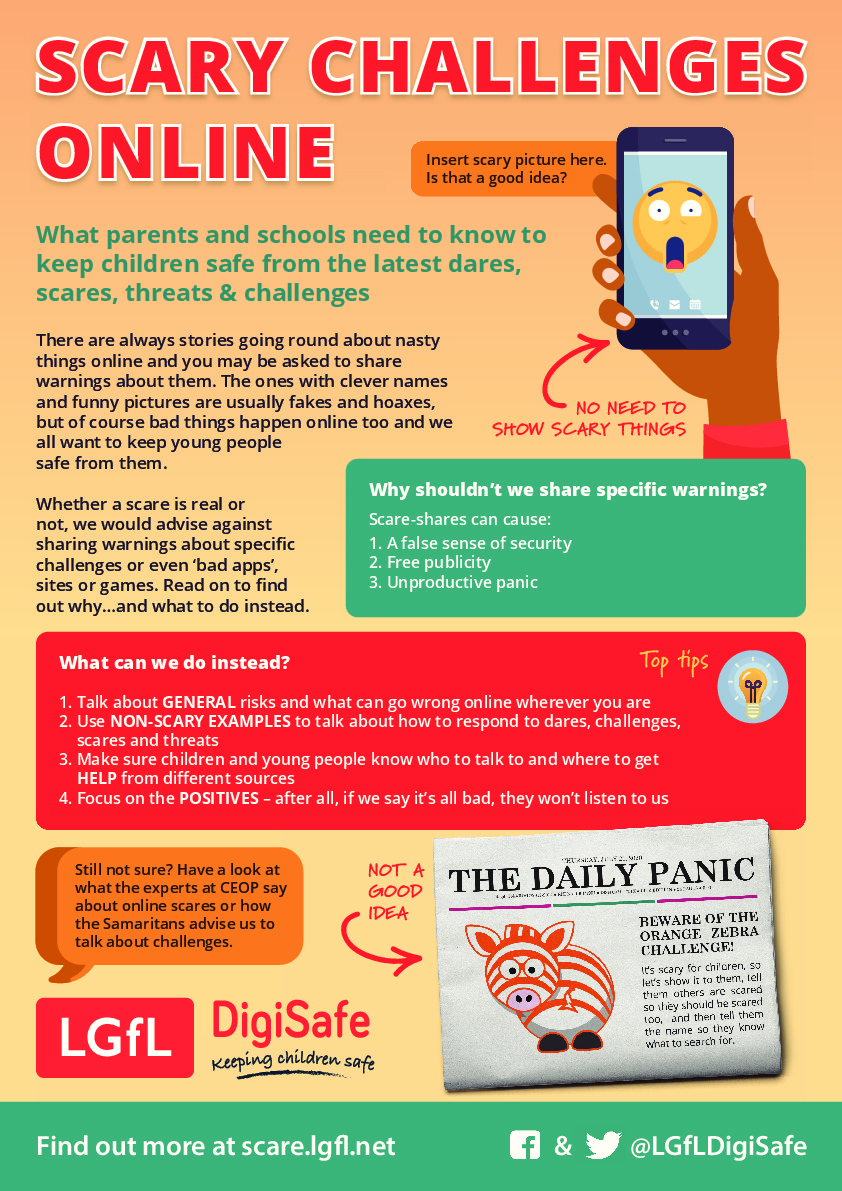 Parents – scare or prepare?
Scary stuff in the media often creates a sense of alarm which can become self-fulfilling. Although it seems counter-intuitive, it is usually best not to name the frightening content.
Click here for more information from CEOP
How did our children celebrate Safer Internet Day 2021?
E-Safety Leaflet for Parents, Carers & Families
We have produced this short leaflet to give parents an overview of what we do to teach children to be safe online and provide you with some top tips to help at home.
Click here to download our E-Safety Leaflet
E-safety Agreement at Orchard Academy
At the start of the year, all children spend time learning about the importance of online safety. We have produced an agreement which we ask all children to sign every year to show that they have understood our online rules and that they agree to abide by them. We encourage children to adopt this agreement when online at home too. Parents are invited to use this poster with their children at home if they would like to.
Click here to download our E-Safety Agreement
Guides for Grown Ups
We have gathered a selection of support information to equip grown ups with the knowledge they need about some of the different apps and social media that children might be accessing. Many of these have age restrictions, but we know that there will be many younger children who will be accessing them. Click on the icons below for more information about each one.
New resource for parents - TAMING GAMING
Andy Robertson is a family video game journalist and is well known for his clear, pragmatic advice about all things gaming. He has put together a fabulous new website for families, "This database is a unique way to find games for children, teenagers and young adults. Every game is presented for parents and carers to understand, to empower informed choice through understanding."
Click here to go to The Taming Gaming wesbite
CEOP resources
CEOP have produced a new article and video to help parents and carers understand how in-game chat works, how it might be abused by others and what they can do to help keep their children safe whilst using in-game chat.
Click here to go to the video and article
CEOP have also released their new activity pack for all ages which focus on online gaming. We have included the links for all age groups, so that they can be used by families to support other young people in their households too.
For Parents - Communicating safely
A short article for parents/Carers about their children communicating safely. The article is purposefully short to give clear, concise information and advice to parents.
Click here to read the Communicating Safely article
Parental Controls
Parental controls are the names for a group of settings that put you in control of what content your child can see. Combined with privacy settings these can help you protect your children from the things they shouldn't see or experience online.
Many parents are put off using controls and settings as they think they will be difficult to set up, or complicated to use. With our step by steps guides, we can help make it simple and straightforward.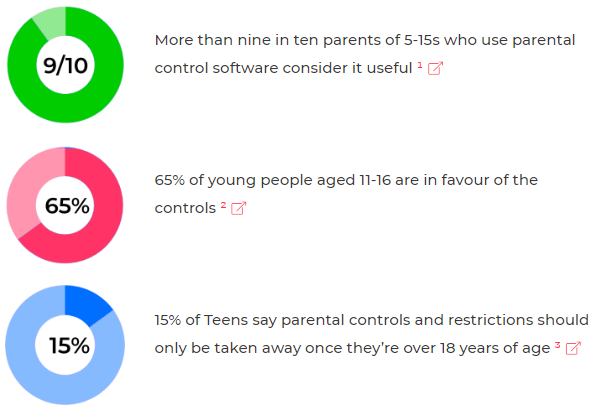 Click here for guidance on setting up parental controls across different devices
Supporting Young People Online - Advice for families
The Supporting Young People Online advice leaflet is available in a range of different languages. Click on the language below to read in another language.
For support or extra information about keeping your children safe online please email us at Luke.Allwood@orchard.emat.uk. We will be happy to help further.