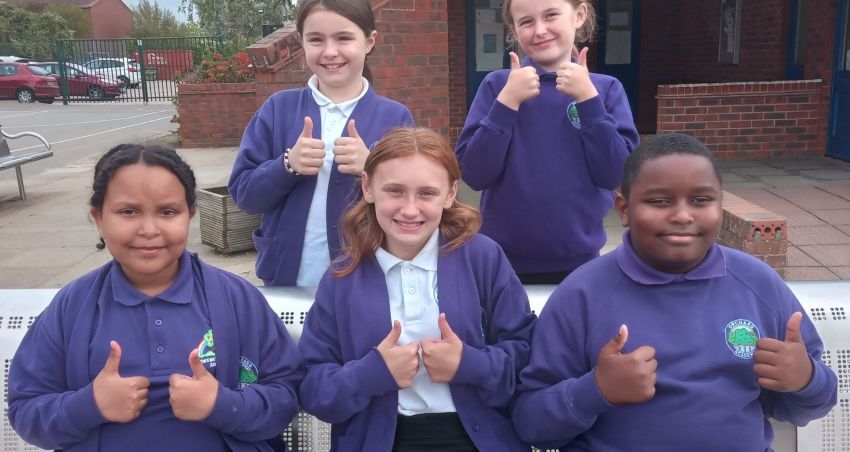 Orchard Academy continues to be a 'good' school following its recent Ofsted inspection.
Ofsted visited the school in July and the inspectors found that Orchard is a welcoming and friendly school, where pupils know how to behave and what is expected of them and where they embrace difference and celebrate the wide range of faiths and diversity at the school.
Inspectors recognised that school leaders have planned the curriculum in detail and that knowledge, skills and vocabulary are clearly mapped out.
It also notes that reading is a priority at Orchard Academy and highlights the school's structured approach to teaching reading, including ensuring that pupils who are new to the school in Year 3 have a secure knowledge of phonics. The report says 'pupils love reading, enjoying many opportunities to read throughout the day; pupils relish the opportunity to use the library or win a book from the vending machine in a prize raffle.'
The inspection report also highlights the school's approach to ensuring pupils with special educational needs and/or disabilities (SEND) are fully included in school life. It says 'leaders and staff are developing teaching approaches to give pupils with SEND the tools they need to be successful in the classroom'
The report also praises the range of extra-curricular clubs and activities on offer at Orchard Academy which enhance the curriculum learning opportunities for the pupils.
Orchard Academy Executive Headteacher Ruth Ryan said: "We're very pleased that Orchard has retained its 'good' rating. As a founder member of East Midlands Academy Trust we have worked hard to ensure the school is continuing to develop and thrive, so that our pupils can be the best they can be.
"This commitment is demonstrated again and again by everyone within the school and the wider school community and it's great news that it has been recognised by Ofsted in this way."
The Ofsted report also included areas for improvement including ensuring expectations for pupil behaviour are enforced consistently so that pupils behave as well as they should in lessons and around school. It also notes that school leaders should ensure that activities in lessons match the intended learning precisely so that all pupils can engage proactively with their learning.
Read the full report: https://orchard.emat.uk/key-information/ofsted